News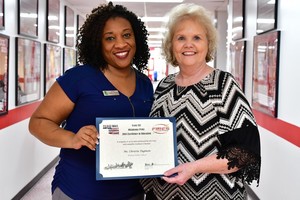 Team Sill presents recognition of service to Ms. Tugmon. Congratulations!!!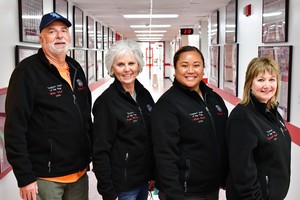 Pictured left to right: Mike Wait, Custodian; Denise McComber, Sixth Grade Teacher; Alisha Saufoi, Teacher Assistant; Elizabeth Bennett, Pre-K Teacher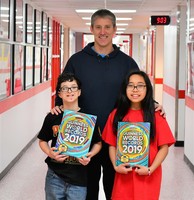 Congratulations to Freeman Durant (Fifth Grade) and Lizbeth Padua (Sixth Grade)!
SEE ALL NEWS
Live Feed

~Bishop School~ There is no school on Friday, April 19, 2019 and Monday, April 22, 2019. Have a Happy Easter!
5 days ago
Suzan Wait

~Bishop School~ Snack Cart - Friday, March 29, 2019! Yay!
26 days ago
Suzan Wait

~Bishop School~ 2019 SIXTH GRADE SHIRTS ARE IN! Cost for 6th Grade Students: $5 Cost for Other Students and Children: $10 Cost for Adults: $10 For other students, children and adult shirts, please call the office to place an order. (580) 353-4870, Ext. 401. Thank you.
about 1 month ago
Suzan Wait

~Bishop School~ PIZZA SOLD OUT! Even the pizza maker sold out of pizza. We will have a PIZZA REDO DAY on Tuesday, March 5, 2019. Thank you.
about 1 month ago
Suzan Wait
SEE ALL posts