News
Fifth grade students performed at the Constitution Day Program.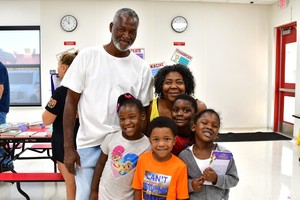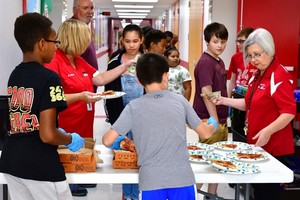 Students flock to support Bishop School on Pizza Day.
SEE ALL NEWS
Live Feed

~Bishop School~ Snack Cart - Friday, September 20, 2019! Yay!
about 8 hours ago
Suzan Wait

~Bishop School~ Tomorrow, September 17, 2019, is Constitution Day! Fifth graders will perform at 1:00PM and 2:00PM. Parents and guests are welcome to attend. Bulldogs should wear their new blue Bishop Pride t-shirt!
2 days ago
Suzan Wait

~Bishop School~ TOMORROW! Pizza Day Fun-Raiser! Friday, September 6, 2019 @1:30PM Pizza $2; Soda Pop $1 YAY!
13 days ago
Suzan Wait
SEE ALL posts